Spinone are active dogs and love doing absolutely anything with their family. They greatly enjoy hiking, tag, fetch, swimming, burying themselves in the snow, and many more fun outdoor activities. Indoors, they want to be wherever the family is. Our house ends up looking like it is full of fluffy dog rugs flopped all over the floor. Spinone Italiano are a hunting breed. So when someone asks, "does this hunting dog make a good pet?" my answer is, "absolutely, but most are still hunters at heart, so you will need to have a fenced yard."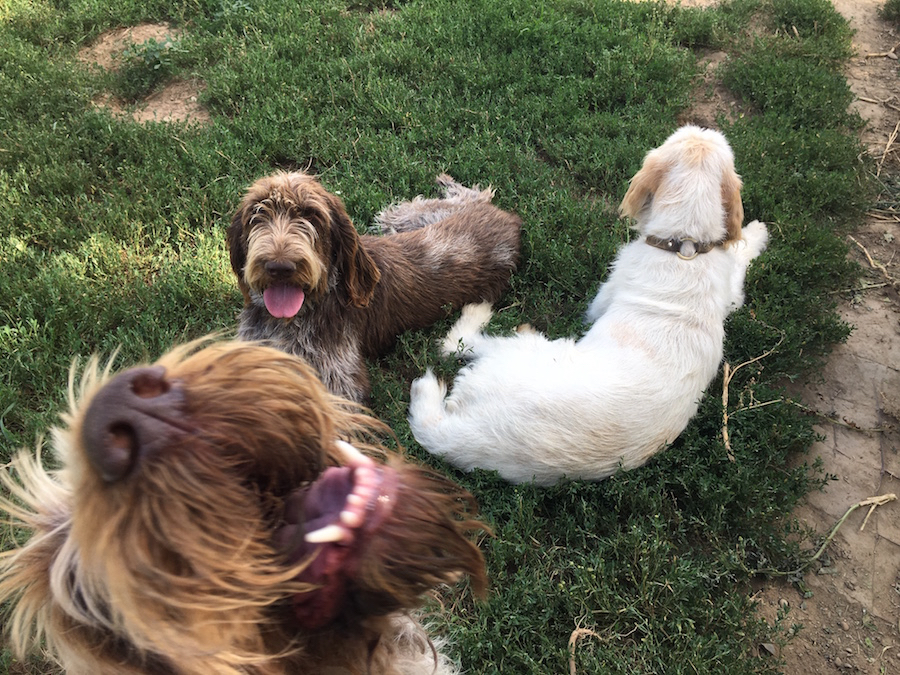 Fun in the Sun

There's nothing quite like a relaxing lay in the shade after hiking for a couple of miles. We love going on strolls through the woods, chasing new and exciting smells, and soaking up the beautiful sunshine. Just be sure to stay hydrated!
Snow time!

We get a lot of snow, up here in the mountains. Spinone absolutely love barreling through the fresh snow at full speed. Over the course of a week or so, an entire network of tunnels and racetracks will be built as they go haring around the property.
I still fit, right?

Regina is convinced that she is still a lap dog. We teach all our Spinone to respect furniture. Starting when they are still puppies they learn "cute puppy feet" to help make them less destructive. Spinone grow to be 70-85 pounds as adults. It's great to start training them when they are young.
Warming up

After a hard run out in the rain, it's great to have a chance to warm up. Here Grandma Sofia is teaching the puppies the wonder that is a comfy padded nest in front of a fireplace. We sew most of our dog bedding.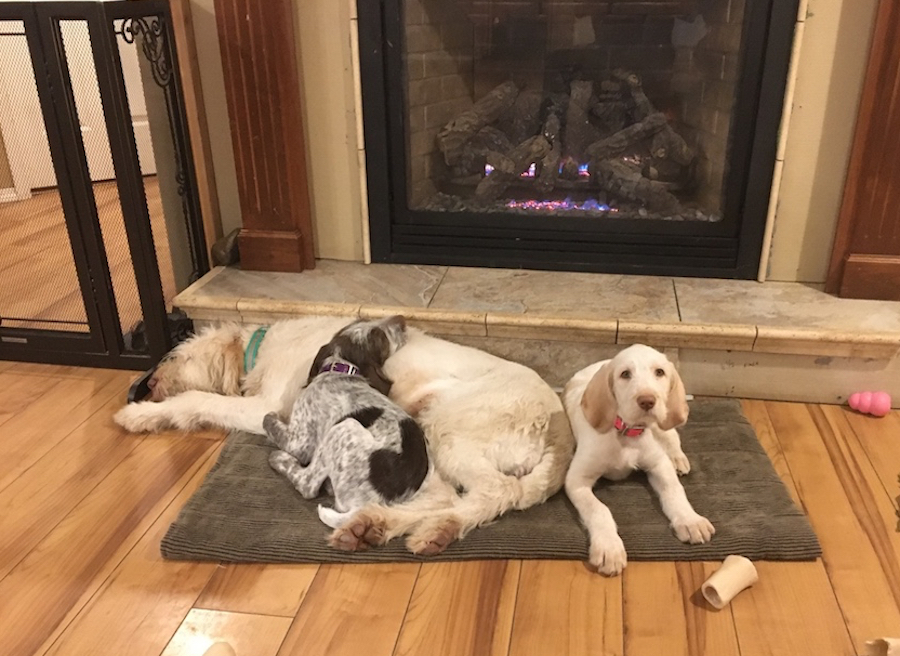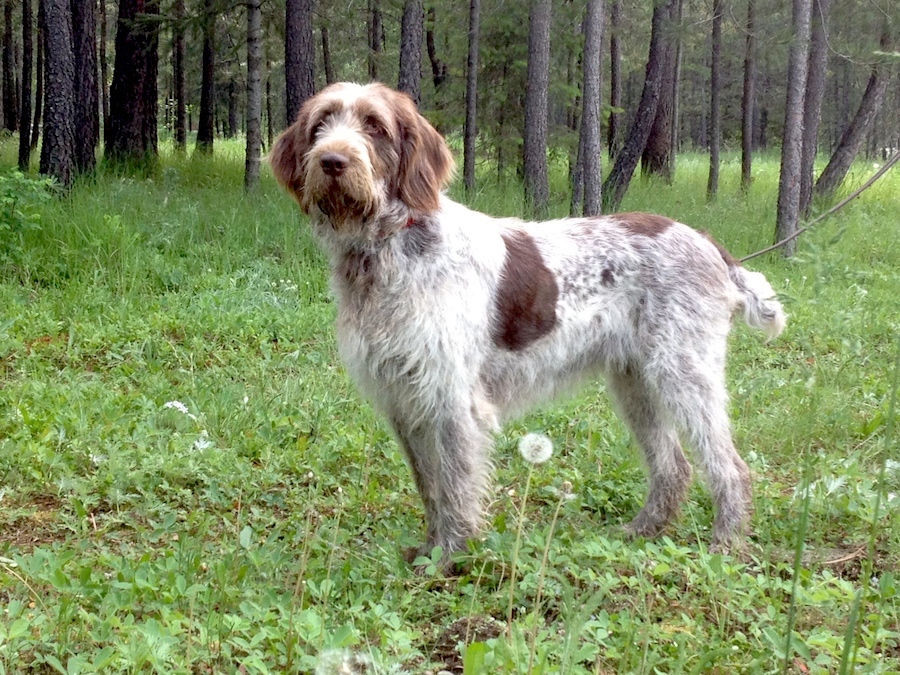 Going for a walk

Venezia is always excited to go mushroom hunting! She's just not quite sure why we keep stopping to look at all the squishy fungi.